Dette
Economie
politique
Ecoféminisme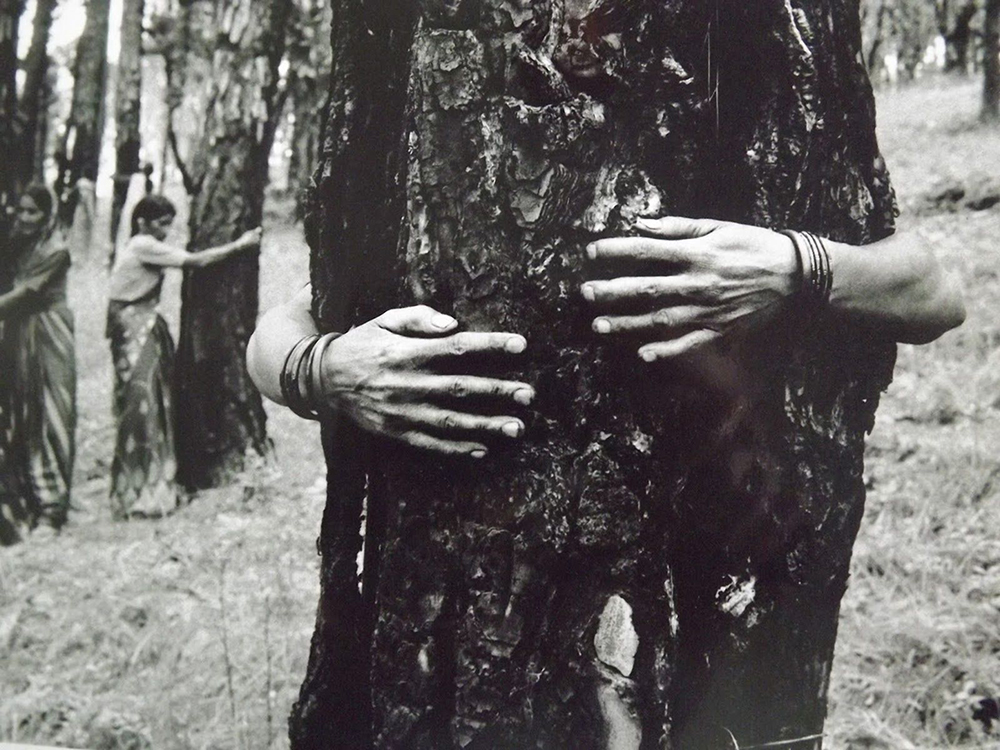 The weekend of 15–16 September will be the culmination of the discussions begun in 2017 on the theme of Le Printemps des Laboratoires #6: Debt and Punishment (Endetter et punir).
Rather than focusing solely on the financial aspect that is the crux of so much current political debate, we will emphasise the fact that political and economic thinking are inseparable; and that apart from its relationship with money, debt affects our behaviour and our innermost being in ways that cost us certain personal freedoms. Debt constitutes, in other words, a power structure that models and governs our lifestyles. So, if it is an intrinsic part of our individual and social lives – born indebted, we pass the syndrome on to future generations – we need to start thinking about fashioning new, non-oppressive human subjectivities.
Taking issue with the fatalistically accepted "infinite debt" bequeathed to us by modernity, and with its economic system and a moral code rooted in guilt and fear, we want to explore strategies of resistance and struggle: potential sources of new horizons, new modes of community, different approaches to attentiveness – anything that can help us decolonise our thinking and decapitalise and depatriarchalise our social structures.
Saturday 15th September 2018, 11 am – 11 pm
10:30 am  Coffee time


11:00 am ― Towards a Life-centred Economy / Keynote speech by anthropologist and ecofeminist activist Yayo Herrero
We are living in a time when economics and a hegemonic polity are jointly developing counter to the fundamentals of human life. Economic growth as an ultimate end is destroying our mineral resources, our forests and our water, together with the very fabric of community and society. There is an urgent need to transform socioeconomic systems and prioritise the sustainability of life: what is truly costly – in the sense that it will have us shelling out forever – is to do nothing.

1:00 pm  Lunch break

2:30 pm ― Savage Symposia  /  Discussion led by Josep Rafanell i Orra, psychologist and psychotherapist
After three years of discussions as part of the Pratiques de soin et collectifs / Quelles Autonomies? seminar, Josep Rafanell i Orra has come up with a two-part event: at Les Laboratoires on 15th September and on an urban wasteland in Paris on 29th September. Members of the GEM mutual aid groups, REV mental health support associations, the Maïa school for autistic children and the Dingdingdong collective for research into Huntington's disease; plus gardeners from the École Spéciale des Espaces Libres, representatives of the Pôle d'Exploration de Ressources Urbaines currently looking into questions of hospitality in today's cities, and various researchers – all of them will be there to talk about how they go about things in a context where, more than ever, we need purposeful forms of cooperation and resistance to institutional domination, and close ties between people living different kinds of lives. Interweaving distinctively concrete experiences with communal forms of cooperation seems to us one of today's most fruitful political gambits. To those whose claims to authority hinge on generating a climate of fear and hostility, we can riposte with sharing as a form of emancipation that repopulates the world. 

4:00 pm ― Is honesty the best policy?/Multiple debts and invisible debts.  / Round table with Margaux Le Donné (PhD student, political science) and Jeanne Burgart Goutal (professor of philosophy).
An ecofeminist take on the concept of debt: ecological, (post)colonial, men in relation to women, humans in relation to nature, farm debt, debt in relation to past and future generations – ecofeminism considers the question in all its ambiguity, condemning legacies of injustice and celebrating hidden interdependencies. The struggles for recognition of the tasks and processes involved in the survival and regeneration of the living world demand consideration: in an age of global upheaval, who owes what to whom? Since when and until when? How do we "repay" while at the same time rejecting commodification of the biosphere?

7:00 pm Dinner in the garden ― To organize the dinner, thank you for reserving your participation by email at reservation@leslaboratoires.org

8:30 pm ― An introduction  /  Performance by artist Olga de Soto
The Green Table: German choreographer Kurt Jooss wrote and staged this mythic work in 1932, just a few months before Hitler came to power. Inspired by a medieval dance of death, this ballet in eight scenes for sixteen dancers is considered an iconic 20th-century exercise in political commitment: in its choice of themes – war and the rise of fascism – it is pervaded by the climate of the years leading up to the Second World War and a truly visionary apprehension of the dark reality of that troubled time. This performance raises some highly relevant questions: what traces remain in the memories of those who performed the work long ago or those whose efforts enable its survival now? What does transmission involve? Or being a performer? What  has been the role and contribution of performers in the history of dance? How does a work evolve in the course of its own history? And of history in the broad sense? What lasting impact does a politically committed work have on the public? As part of Le Printemps des Laboratoires #6 An Introduction is a summons to think about our debt to history; a powerful echo of today's political scene and the global rise of nationalist movements; and a reminder that, as history repeats itself, we always have something to learn from the past. 
Sunday 16th September 2018, 11 am – 6 pm

10:30 am  Coffee time

11:00 am ― Screening of Abderrahmane Sissako's film Bamako (2006)
Melé works as a singer in a bar as her unemployed husband Chaka gradually retreats into silence. Despite the bond formed by their daughter, the relationship is gradually unravelling. They share a house with several other families and in the yard something amazing is happening: African civil society has put the World Bank and the IMF on trial.

12 noon Buffet lunch in the garden

12 noon ― Get all the day to know La Permanence, a collective against racial discrimination in art
La Permanence is a group of people related to the dance community (artists, teachers, students, producers, programmers) who meets regularly in Paris to collectively practice a decolonization of looks and implement actions to make visible the minority people. La Grande H is the name of their zine. During Le Printemps des Laboratoires will be held the publication of No. 1.

12:45 pm ― Readings by the Rester. Étranger collective
"My darlings, I'm going to tell you something. Back in the day I used to speak. I used to write. I used to think. And I did it in French! That's finished. It's not simple. It's flawed. Now I'm in FLE, which is French for French as a foreign language. That means whatever my level I'll never write or speak in French again. Never is a word that leaves a vacuum behind it. Like someone who's left his village, never to return. Never is the camel. The cow. The goat abandoned along with the milk inside her. Never is a house you'll never see again because it's been burned down. And because it's keeping on burning down we're going to go to Les Laboratoires d'Aubervilliers".

13:45 pm ― Action for an anthropological/political change of direction. Art historian Emmanuelle Chérel opens an afternoon devoted to two African approaches to the Debt and Punishment issue:
2:00 pm ― Renew links and transform the world by philosopher Séverine Kodjo-Grandvaux
How is thinking with and about Africa pertinent to others? What do African experiences say about Western civilization? And what if we were to reverse the rôles, and have us Westerners — always dictating to others how better to resolve problems and having to respond to the challenges of the modern era — dialogue with African philosophers to see if, with their experience, it would be possible to repair what the Western world has broken? What if we were to to think with them, despite and with all our differences, in order to try and regenerate ways of thinking of how we could live better in the City, in order to construct a more fulfilled world where the links of human sociality and nature could be extended and emancipatory?
3:00 pm ― Democracy against the Republic: On the urgency and necessity of reversing the meaning of debt by economist Ndongo Sylla
Pierre Clastres writes : « Debt, as sign and reality of power, crosses the length and breadth of the political and social spectrum which is to say that as a political category it offers the criteria of evaluating the nature of our societies which change according to the meaning of what debt is about ». In democratic societies those who occupy positions of control entertain an infinite debt towards their constituents who are the ones who really have the control. However, in oligarchic society one observes the opposite phenomenon : whole nations are overwhelmed by debt, all dominated by despots. An analysis of the meaning of debt reveals that we are not living in democratic societies, even in the « West ». We can also say that we are not living in an international democratic system since the poorest countries have always entertained an infinite debt towards those the most powerful.
To reverse the meaning of debts in the contemporary world is an urgency and a necessity if one is looking for a positive transformation. For that reason we need to operate four splits to democracy's dominant imaginary which continues to structure and thus weaken social struggles in African countries. These splits can be outlined in forms of theses.
First thesis : the « West » has never been and will never be a « model » for democracy. Admittedly, political and social progress has been made, but populations are not governed democratically.
Second thesis : it is problematic to speak of « democratic transitions » in Africa. Such an assertion is tributary of a Western liberal centric conception of democracy.
Third thesis : the possibility of significant democratic conquests in countries of the Southern Hemisphere is restrained by hierarchic structures and inequalities of the modern world system.
The question of the CFA franc will be raised as an illustration to this thesis.
Fourth thesis : the institutionalization of a democratic civilisation supposes real popular participation and requires a decrease in the importance of employment in people's lives. With Africa in particular, the XXI century challenge — in a context of important demographic growth and technological changes which renders human labour more and more superfluous — will be how to redistribute social wealth other than by employment.
4:00/5:00 pm ― Collective discussion

5:00 pm ― Loverhood and debt / Performance by choreographer/performer Robert Steijn in association with collaboration choreographer/performer Ricardo Rubio 
Since five years Ricardo Rubio (Mexico) and Robert Steijn (Amsterdam), has started an ongoing collaboration investigating the intimacy of being human. Originally coming from the field of dance they enter more and more the realm of performative actions and reflections. In their work they distillate the clash & meeting between different cultures through personal rituals, dances, poetry and theatrical situations. They confront the western ideology of making art with the values of traditional dances and rituals in Latin America.
Their first communal work was "prelude on love", a range of exercises on tenderness and masculinity, questioning the patterns of patriarchy and machismo. Now they have started to work on a ten year project "loverhood", a chain of performative actions, workshops, texts that deal with the spiritual dimension of forming a community, based on the notion of love, that is nourished in independency, a love that follows the laws of alchemy, that allows the existence of intangible realities, celebrates acceptance and transparency.
For this weekend 'debt and punishment' in Les Laboratoires d'Aubervillers, they will give a new version of loverhood, in which they focus on the ritual of paying gratitude to the other as an act of paying debt, in a time of decolonization. They concentrate on the belief that breathing and food are the sources to nurture the body, and that making the food is at the heart of everyone's culture, and that especially food can not longer be seen only as a tool to make money in a globally dominated market.  
____________________
BIOGRAPHIES 
Jeanne Burgart Goutal is an École Normale Supérieure graduate and a holder of the agrégation in philosophy. For some years now she has been researching ecofeminism at the theoretical and practical levels, with an emphasis on the movement's postcolonial dimension. This has led her from France to India in search of the images and practices whose itineraries, distortions and transformations intertwine in ecofeminist discourse. Her articles include "L'écoféminisme: régression ou révolution?" in Féminismes du XXIe Siècle, edited by Karine Bergès and Florence Binard; and "L'écoféminisme, une pensée de l'égalité dans la différence" in Réparer les inégalités ?, edited by Bernard Castelli and Monique Selim. She was also the editor of the "Écoféminismes" issue of the journal Multitudes and is working on a book scheduled to appear in 2019.
Emmanuelle Chérel holds a PhD in Art History and is a qualified research director and member of the CRENAU research workshop at the National School of Architecture in Nantes. She specialises in the political dimensions of art, focusing in particular on interdisciplinary approaches and tools as means of contextualising the emergence of a given artwork and observing its rationale as accomplishment within a specific reality. She is currently concentrating on art in the post-colonial present. She has also directed research projects at the Nantes Saint-Nazaire School of Art and published articles in journals including Critique d'Art, Multitudes, Black Camera, Journal des Laboratoires d'Aubervilliers, L'Art Même and May. She is the author of Le Mémorial de l'abolition de l'esclavage de Nantes: Enjeux et controverses (Presses Universitaires de Rennes, 2012), and co-editor of L'Histoire de l'art n'est pas donnée: Art et postcolonialité en France (Presses Universitaires de Rennes, 2016) and Penser depuis la Frontière (Dis voir, 2018).
Spanish-born Yayo Herrero is an anthropologist, engineer, university teacher, ecofeminist activist and one of Europe's most influential figures in the ecofeminist and ecosocialist research fields. As coordinator of Ecologists in Action (Spain) she has taken part in numerous campaigns in favour of human rights and social ecology. She is currently teaching at Spain's National Distance Education University (UNED) and is director general of the non-profit foundation FUHEM, which promotes social justice, democracy and sustainability via education and engagement with eco-social issues. Her current research is focused on today's ecological crisis as a consequence of the capitalist development and production model. Her alternative is a transition towards an economic model that leaves room for all members of society and is compatible with regeneration of the natural environment.
Séverine Kodjo-Grandvaux is a philosopher and associated researcher with the Study and Research Laboratory on Contemporary Philosophy of Logic at the University of Paris 8. She is the author of Philosophies africaines (Présence africaine, 2013) and she has co-directed the publication Droit et colonisation (Bruylant, 2005). Former Director of the Culture section of Jeune Afrique, she is at present journalist with Le Monde.
Margaux Le Donné is a PhD student in political theory at the Paris Institute of Political Studies ("Sciences Po"). Her research is currently focused on the environmental humanities and critiques of the Anthropocene concept, notably those emanating from the ecofeminist movement.
La permanence is a dance-based group  – dancers, teachers, students, producers, programmers – that meets regularly in Paris to discuss the issue of racial discrimination in art institutions and the broader working context.
Josep Rafanell i Orra is a psychologist and psychotherapist and has been working for over 25 years in mental health care and social work institutions. His thinking and practice centre on the conjunction between situated policies and collective reappropriation as a counter to the twin machines of state management and economic integration. Author of En finir avec le capitalisme thérapeutique: Soin, politique et communauté (La Découverte, 2011), he has also worked with the Collectif d'Enquête Politique (Cahiers d'enquêtes politiques; Vivre, raconter, expérimenter, Éditions des Mondes à Faire, 2016), written for journals including Futur Antérieur, Alice, Chimères and Ecorev', and made regular contributions to the lundimatin  website, https://lundi.am/ He recently published Fragmenter le monde: Contribution à la commune en cours (Editions Divergences, 2018 ) and some of his recent work can be consulted on his blog: https://jrafanell.wordpress.com/
Rester. Étranger is a collective publication venture founded by Barbara Manzetti, Barbara Coffy and Tanguy Nédelec. Begun with a pilgrimage to the 32 TRAM network art centres in the Ile-de-France Region, it brings together writing about literature, dance, performance and the image. This process-oriented series focuses on contributions from artists and researchers in all artistic fields. http://rester-etranger.fr/
Choreographer, dancer and performance artist Ricardo Rubio is the founder-director of INTERflamenca, an experimental platform on Mexico's contemporary art and choreography scenes in which movement and bodily expression tie in and interact with multimedia and electronic music. In 2015–2017 he took part in the "Mexico on Stage" programme of support for professional stage artists, organised by the Fondo Nacional para la Cultura y las Artes (FONCA). Prior to this he was a member of the Choreography section of the National System of Creators (2012-2014), was associated with the FONCA's Project and Joint Ventures Promotion Programme (2012–2013), and was the winner of CONACULTA and INBA investment awards for national dance productions (2012–2013). 
Ndongo Samba Sylla is an economist specialising in development issues and is in charge of research programmes at the Rosa Luxemburg Foundation's West Africa office. His books deal with themes including democracy, industrial action, fair trade and economic and monetary sovereignty. With Fanny Pigeaud he has co-authored L'arme invisible de la Françafrique. Une histoire du franc CFA (La Découverte, September 2018). Incidentally, he is also four-time world French Scrabble champion.
Abderrahmane Sissako is a filmmaker and producer and, together with Ousmane Sembène, Djibril Diop Mambety, Souleymane Cissé, Idrissa Ouedraogo and Alain Gomis, one of the few sub-Saharan African filmmakers to have achieved international recognition. In 2015 his Timbuktu earned him the first César – the French Oscar – ever awarded to an African director. Sissako's oeuvre brings a committed humanism to the complex relations between Europe and Africa and to the destiny of a wounded continent. Born in Mauritania in 1961, he spent his childhood in Mali and began a life of cultural globetrotting in 1983 when he went to study film at VGIK in Moscow and shot his first short features. In the early 1990s he moved to France. In 1998 La Vie sur Terre ("Life on Earth") was shown at the Directors' Fortnight in Cannes; in 2002 En Attendant le Bonheur ("Waiting for Happiness") was selected for Un Certain Regard at the festival there and took out the International Critics' Award. Sissako was back in Cannes in 2006 with Bamako, shown "Out of Competition", and in 2014 with Timbuktu, shown "In Competition" and given an intensely emotional reception. In 2015 Timbuktu became the first Mauritanian film to be nominated for an Oscar in the Best Foreign Language Film category. The seven awards it took out in France included the Césars for Best Director and Best Film.
Born in Spain in 1972 but based in Brussels since 1990, Olga de Soto is a choreographer, dancer and explorer of new pathways in dance. After studying classical and contemporary dance and music theory in Madrid, she trained at the National Centre for Contemporary Dance in Angers, France, where she met Hans Züllig – Kurt Jooss's cult dancer and a teacher at the Folkwang Hochschule in Essen – as well as Susan Buirge, Elsa Wolliaston, Odile Duboc and woman historian, art critic and writer Laurence Louppe. As a dancer she has worked with Michèle Anne De Mey, Pierre Droulers, Felix Ruckert, Boris Charmatz and Jérôme Bel. She began her personal creative ventures in 1992, with experiments in choreography some of which play on interaction with the works of contemporary composers like Salvatore Sciarrino, Kaija Saariaho, Stefano Scodanibbio, Frederic Rzewski and Denis Pousseur. For the last ten years she has been concentrating on the theme of memory and imprint: the impact, usefulness and permanence of the performing arts. Her projects are the outcome of long periods of research and an elaborate documentation process that produces time frames at odds with classical production credos.
Robert Steijn is a performance artist, choreographer and playwright, based in Amsterdam and Mexico City. His work is based on the intimacy of being human. He worked a lot in duets, for instance with Maria Hassabi, Angela Schubot, Laura Rios. He started a life long collaboration with the Mexican choreographer Ricardo Rubio. Since four years he investigates the healing quality of the energy of the snake, as it occurs in the alchemist tradition in Europe, and in Latin America. He is initiated in the energy of Oxumare in the Umbanda religion in Sao Paolo, and investigates the cult of the feathered serpent Quetzalcoatl in Mexico. He questions the role of the snake and the woman in patriarchal christian societies. Working with the energy of the snake, he founded the school of tender thinking.