Question n°63 : éléments de réponse
Friday 10th February 2017, 8 p.m.
Question No. 63: Some answers
Alain Bertho, Sonia Chiambretto, Yoann Thommerel



Questionnaire n°1 was put together collectively at Les Laboratoires d'Aubervilliers as part of a series of projects carried out by the Groupe d'information sur le Ghettos; the questionnaire interrogates mechanisms of exclusion and withdrawal. This public event will be an attempt to answer one of the most burning questions in the questionnaire:
63.    What do you remember about the so-called '2005 riots'?
        Do you feel similar events could reoccur soon?
        Do you hope this will be the case?
        Why?


It will bring together writers Sonia Chiambretto and Yoann Thommerel, who are currently in residency at Les Laboratoires d'Aubervilliers, and anthropologist Alain Bertho, who teaches at the University of Paris-8 and, since the 1990s, has been researching urban mobilisations and riots, in France and other parts of the globe. His publications include Les Enfants du chaos (Seuil, 2016).


Entry is free, booking is required
at reservation@leslaboratoires.org or at 01 53 56 15 90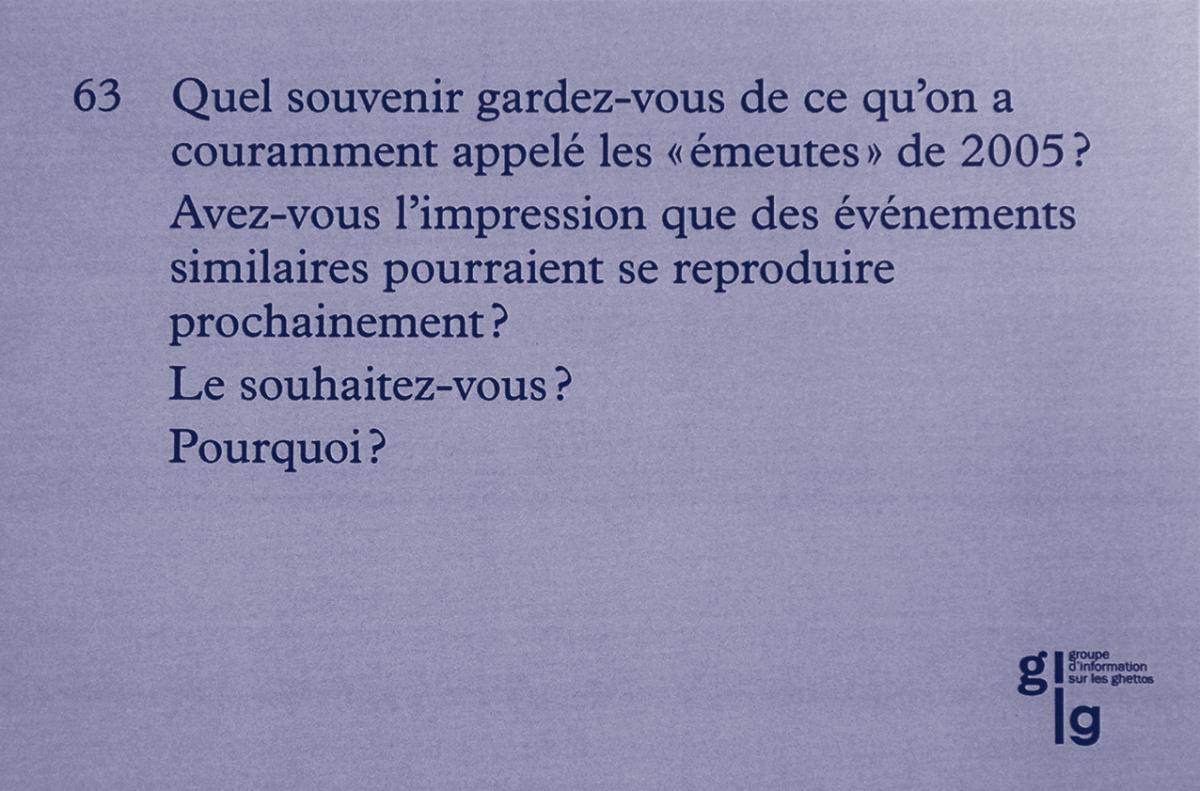 Sonia Chiambretto and Yoann Thommerel, Question n°63 du "Questionnaire n°1", 2006 - graphic design by Gabriele Cepulyte