Question n°81 : Attempting a reply
Friday 8th Decemeber 2017, from 4:00 to 10:30 pm
Question n°81 : Attempting a reply
workshop / reading / screenings / discussion
with Sonia Chiambretto & Yoann Thommerel (authors in residence at Les Laboratoires), Jacques Debot (writer and blogger), Jonathan Larcher (anthropologist), Leyokki (artist), Anne-Sarah Huet (economist, poet) and Gabriele Čepulytė (typographer).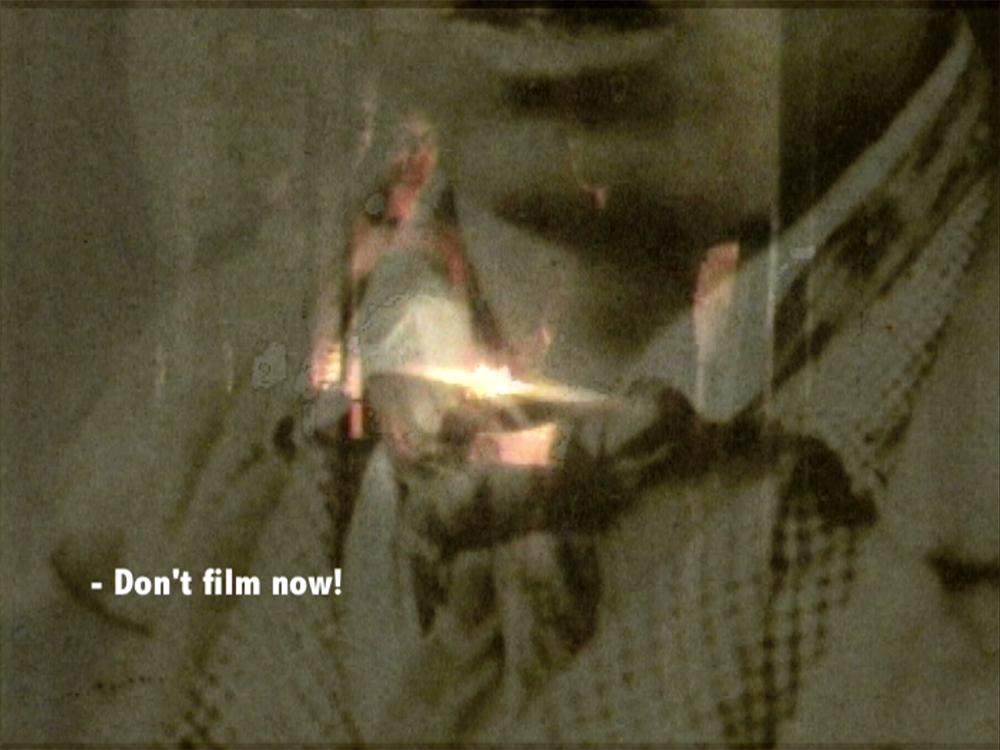 photogramme de Romani Memory #1 – Amintire _ © Brèches, 2016
Collectively organised at Les Laboratoires d'Aubervilliers as part of their ongoing work with the Groupe d'information sur les ghettos, Questionnaire Elementaire (Basic Questionnaire) looks into the mechanisms of exclusion and retreat into identity. During the late afternoon and evening the workshop, reading, screenings and discussion will focus on an additional question and the concept of visual sovereignty:
81.   Have you ever been tempted to take a photo of a Roma child in the
      street because you thought he was just too cute?
This event will bring together authors Sonia Chiambretto and Yoann Thommerel, writer/blogger Jacques Debot and, from the BRÈCHES collective, anthropologist/filmmaker Jonathan Larcher and artist Leyokki, who will present their film Romani Memory #1 – Amintire.
The discussion will be preceded by the Archives and Technologies of the Image workshop, with the BRÈCHES collective and a reading based on Vine Deloria Jr's Custer Died for your Sins: An Indian Manifesto, with economist Anne-Sarah Huet and typographer Gabriele Čepulytė, centring on the concept of visual sovereignty.
-------
entrée libre sur réservation à
reservation@leslaboratoires.org ou au 01 53 56 15 90
-------
______________________
PROGRAMME
4:00 — 5:30 pm
Archives and Technologies of the Image 
Workshop with the BRÈCHES collective & Jacques Debot
Taking the form of a performative installation in a blend of darkroom and exhibition space, this workshop undertakes an archaeology of the images and media behind the identification, listing and surveillance of Roma and other "Gypsies". Following the trail left by these processes, writer/blogger Jacques Debot suggests an approach to the ambivalence of these judicial images as both embodiments of state power and vehicles for family and personal narratives. A critical discussion of the images will also provide a chance to go into their ramifications and genealogies and, among other things, to explore the ways in which they can be repurposed. In its comparison of official photographs with archival material and mobile phone videos made by Roma and Gypsy families, this exhumation process is equivalent to taking back control of the stereotyped image assigned to them.
Designed by the BRÈCHES collective and Jacques Debot, the five-screen installation reconfigures both the imaginative connection that all of us, Gadjos and Roma alike, enjoy with our personal visual archives, and our relationship with display systems: computers, slides and overhead projectors.
Out of these five narratives and five "continents" of projected images there gradually emerges a field of struggle and experience in which images shape representation.


6:00 – 7:00 pm
NEULAND Inc.

"During my three years as Executive Director of the National Congress of American Indians it was a rare day when some white didn't visit my office and proudly proclaim that he or she was of Indian descent . . . All but one person I met who claimed Indian blood claimed it on their grandmother's side . . . A male ancestor has too much of the aura of the savage warrior, the unknown primitive, the instinctive animal, to make him a respectable member of the family tree. But a young Indian princess?"
__ Vine Deloria Jr., Custer Died for your Sins : An Indian Manifesto (1969)
The Amerindian writer and jurist Vine Deloria Jr. was also the instigator of the first university American Indian Studies programme/
Typographer Gabriele Čepulytė and economist Anne-Sarah Huet will hand in the report they drew up as part of a task force set up to tackle the problem "of the Indian grandmother who is a princess and of the primitive S". Drawing on Luc Boltanski and Arnaud Esquerre's Enrichissement, Rudolf Koch's The Book of Signs and a copy of Playboy, they will produce an operating document (the operators: property titles, licences) and present NEULAND Inc.


8:00 pm
Screening of the film Romani Memory #1 – Amintire (2106)
made by the BRÈCHES collective
followed by a discussion between Jacques Debot, Jonathan Larcher, Leyokki, Anne-Sarah Huet, Gabriele Čepulytė, Sonia Chiambretto and Yoann Thommerel.
"An ethnographer grudgingly agrees to film a birthday party. An ordinary, everyday party of no scientific or aesthetic interest. The camera, an entry-level DV model, ends up being passed from hand to hand and the cassettes, soon dismissed as "a souvenir" (amintire in Romanian) are stored away in a box. Six years later they suffer badly from the digitisation process; but spattered with dead pixels and digital noise, and with the sound gradually more and more out of sync, the images come back to life. With no status, dismissed as evidence, filmed simply for the occasion with no consideration of their future use, they acquire, through the defects of their digitisation, the form and function of an archive."
__ Brèches, November 2016
In the wake of the screening, the discussion will bear on the practical and aesthetic resources of the "visual sovereignty" of filmed – and often dominated – subjects wanting to "take the context back" or "reclaim the screen".
Three questions in particular will be addressed:
– The challenge to the centrality of the investigating eye, be it that of an ethnographer, a photographer or some other knowledgeable figure;
– The aesthetic reappropriation of imagery produced by dominant figures using algorithms and hand-held cinema tools;
– Consideration of the image awareness of filmed and photographed subjects as a political and critical source.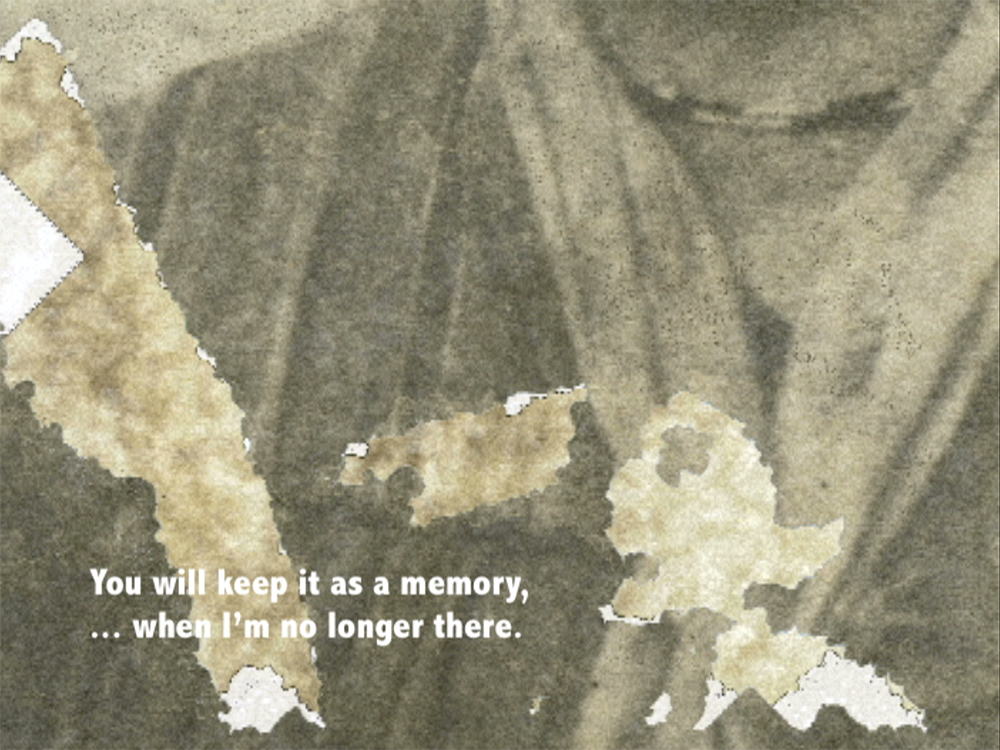 photogramme de Romani Memory #1 – Amintire _ © Brèches, 2016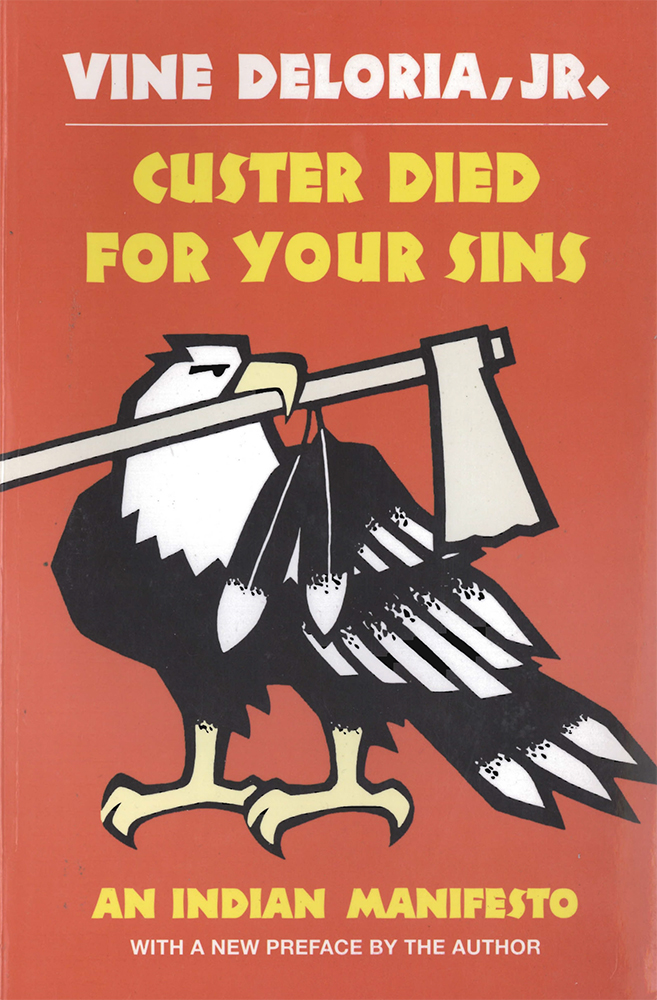 Cover of the first edition of Custer died for your sins, 1969
__ all rights reserved