CALL TO PARTICIPATION / En danseuse / workshop with Alain Michard
Samedi 25 et dimanche 26 mars 2017, 10h30 à 18h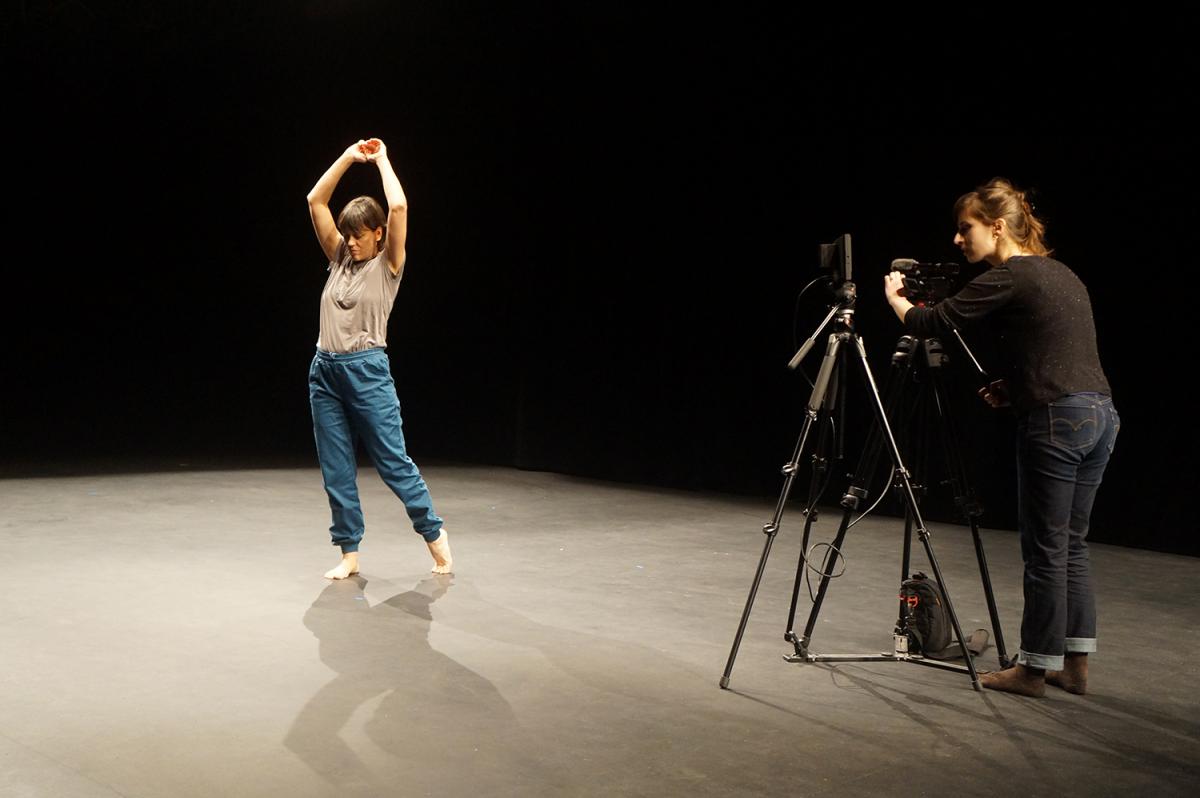 Alice Gautier filmant DD Dorvillier /
En danseuse aux Laboratoires le 13 janvier 2017
_ tous droits réservés



This workshop facilitated by Alain Michard is part of the creative residency project, En danseuse, he is currently pursuing at Les Laboratoires d'Aubervilliers.
En danseuse, is conceived as a collaborative space bringing together a range of choreographers and artists working through or on image, and the project will ultimately give rise to a diversity of forms.
Starting from the premise that a choreographer is first and foremost a dancer, the project aims to reveal how its participants carry within themselves a personal History of dance. In order to explore this notion, Alain Michard confronts the choreographers, interviews them and films them… The result of this long-term project will first be presented in different performative forms, followed by an installation that will bring together all these filmed dances.

The 2-day weekend workshop will be held at Les Laboratoires d'Aubervilliers and will investigate two main areas:
_ the way dance and image relate to one another (inner images, cinematographic and photographic images, images produced by dance, images inspired by dance…);
_ the way a personal History of the body becomes inscribed within the very body of the artist.
In this workshop, corporeal work will be the starting point for exploring the links between memory, speech and the body, while simultaneously engaging in a personal and collective study, partly fuelled by the images shared by Alain Michard and his workshop participants.
This workshop, scheduled on
Saturday 25 and Sunday 26 March 2017 from 10.30 a.m. to 6 p.m.

is open to dancers, actors, artists and art students whose work involves a corporeal practice.
Enrolment for the workshop includes both days. We recommend participants to attend both sessions in order to engage optimally with the practice developed. 
--------------
Entry is free, booking is required
at reservation@leslaboratoires.org or at 01 53 56 15 90
--------------
Les Laboratoires d'Aubervilliers
41 rue Lecuyer
93300 Aubervilliers