Rencontre / Mathieu Bouvier, Marcelline Delbecq and Alain Michard
Tuesday 14th February 2017, 8 p.m.

Rencontre
Mathieu Bouvier, Marcelline Delbecq and Alain Michard, with the assistance of Alice Gautier
Few discussions on our image-related practices and our representations of the body


Following an initial, exclusive event that brought together choreographers Adva Zakai and DD Dorvillier, for this second public event of his En danseuse project at Les Laboratoires d'Aubervilliers, Alain Michard, a choreographer and filmmaker who captures the movement of bodies and cars, will be inviting Mathieu Bouvier and Marcelline Delbecq: a videographer/researcher who shoots bodies (often from the back) and an artist who explores the way text and image relate to one another (and with whom the disappearance of the body implicitly sketches out their phantomatic presence).
What the three have in common is a way of engaging with narrative via image and their connection, be it a close or more distant one, with dance, that all three have made their ally. While Alain Michard met his two guests through mutual artist friends, Mathieu Bouvier and Marcelline Delbecq met one another for the first time when working on the project La Montagne d'Aubervilliers in 2012, invited by two other choreographers, Rémy Héritier and Laurent Pichaud.
This new event will therefore be an opportunity to bring together their different ways of grasping what is figured by corporeal movement, the new images it generates, how to make them part of a narrative or how to free them from it.
During this public evening event they will be presenting the exchange they engaged in over several consecutive days, each inviting one another to visit their respective multi-media libraries — an exchange that will ultimately fuel the broader research project that Alain Michard is undertaking as part of his En danseuse residency at Les Laboratoires d'Aubervilliers.
Entry is free, booking is required
at reservation@leslaboratoires.org or at 01 53 56 15 90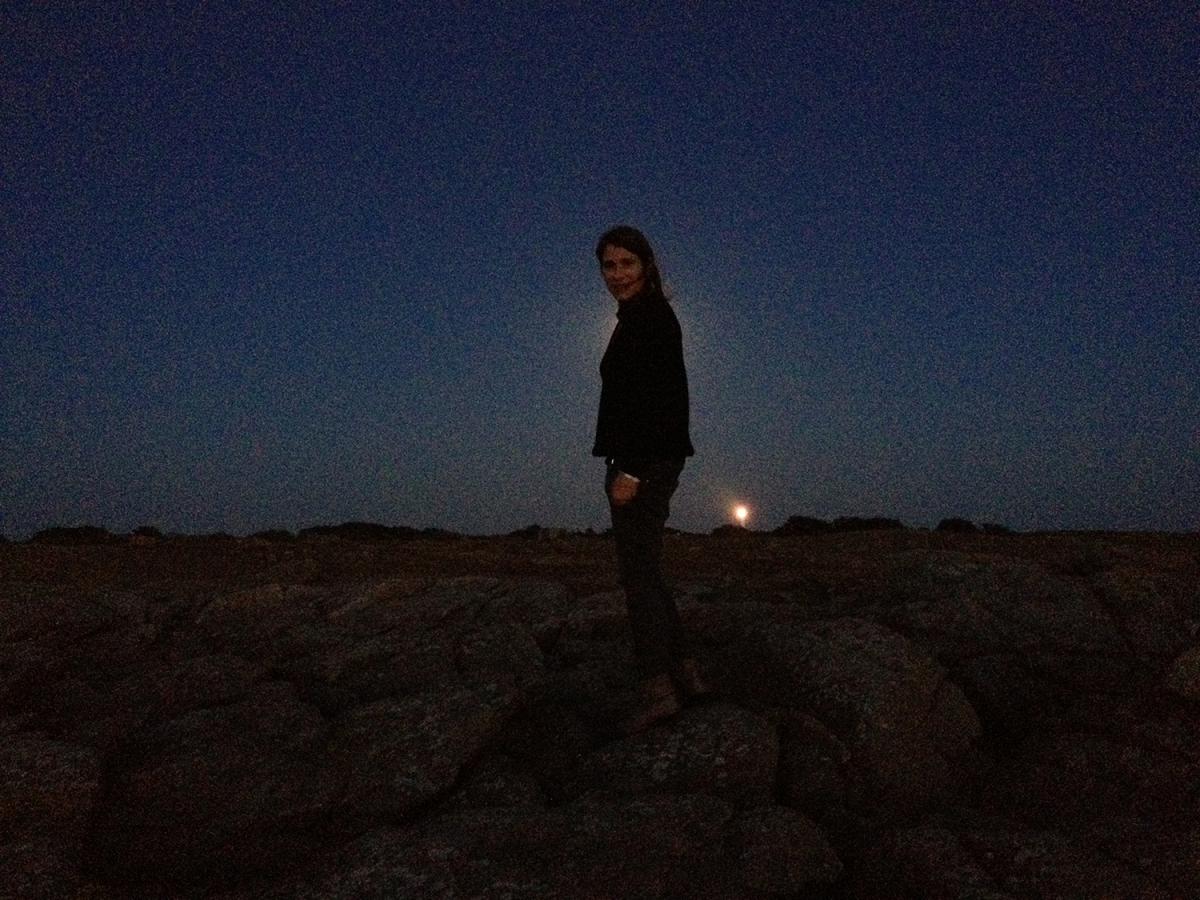 Portrait of Marcelline Delbecq by Rémy Héritier _ all right reserved