"In 2011, Pour une thèse vivante developed as a response to the Bologna Process that introduced the writing of a dissertation as a compulsory course component in art schools. Ever since, as the project developed from performance to performance, and through my own experience teaching in the Ecole Supérieure d'Art in Reuil-Malmaison and the Ecole Nationale Supérieure d'Art in Bourges, I have tried to establish an increasingly tight link between writing, research and practice.
In order to go beyond the binary opposition between writing/visual art-making, research/ performance, the 'performing/living' thesis acted to point up the difficulties artists can encounter in finding a clear position within this exchange.
Pour une thèse vivante is thus the continuation of a reflection on art(istic) writing begun in march 2011 and which, in seeking to built a reflection in the field of art, cuts a path within practice. By developing connections with forms of know-how from all areas, my concern has often been to seek out the reason behind my stubborn attachment to the stage — creating these permanent changes in order to radicalise a position".
Claudia Triozzi
 _________________________


As part of an invitation to come and develop the next stage of Pour une thèse vivante at Les Laboratoires d'aubervilliers, Claudia Triozzi will be sharing her research with the public during an event titled Habiter pour créer on Friday 24 February 2017, 8 p.m.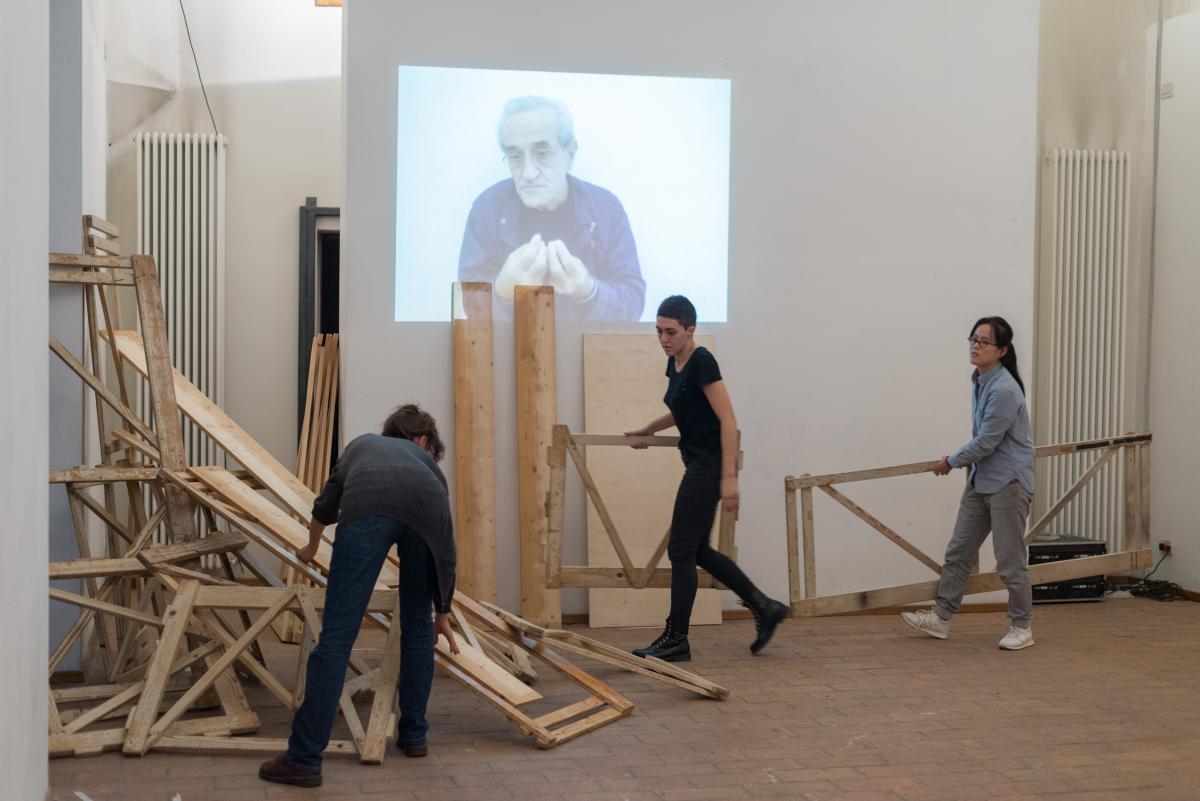 Claudia Triozzi, Pour une thèse vivante, Xing (Bologna) - 26th October 2016
_________________________
Production : DAM-CESPI  
Partnership (in progress) :  Centre National de la Danse, Ménagerie de Verre, Espace Darja (Casablanca), Les Laboratoires d'Aubervilliers, Xing (Bologna) 
DAM-CESPI is a contracted danse company with the DRAC Ile de France.