Classes de Lutte #2 / Two recollections of Spain under Franco, by Jorge Semprún
Tuesday 30th May 2017, 7:00 pm
Classes de Lutte #2 /
Two recollections of Spain under Franco, by Jorge Semprún
Screening Tuesday 30th May 2017, 8:00 pm
Les deux mémoires by Jorge Semprún (1974)
The screening will be followed by a discussion with Carmen Claudín (historian and philosopher).


To quote Semprún himself, Les deux mémoires is "an investigation of the Republican and pro-Franco memories". Drawing on these related but antagonistic versions of things, the film looks into 20th-century Spain's political confrontations since the Civil War and under Franco. These memories clash and echo each other in the course of interviews with the main figures in the struggle in Spain, and in archival footage collected by Semprún, the film's director and long a leading member of the Spanish Communist Party. Expelled from the party in 1964, he subsequently devoted himself to writing and filmmaking.
The film was released in France in 1974, but has never been distributed in Spain and since then has been shown only rarely. Its restoration by the Cinémathèque Française in 2012 has provided the opportunity to see this new version at the Laboratoires d'Aubervilliers.
Admission free, advance booking required:
reservation@leslaboratoires.org


_______________________
Carmen Claudín is Senior Research Fellow Associate at CIDOB, Barcelona Centre for International Affairs, where she has been the Director of Research since 1998 and previously Deputy Director from September 1999. She was awarded a Master's in Philosophy from the University of the Sorbonne, Paris, where she studied a postgraduate course in Philosophy and History, specialising in Russian and Soviet history. Her book on Lenin and the Cultural Revolution has been translated in different languages. She has written various chapters for other books and articles in magazines and newspapers related with Soviet and post Soviet issues. From 1990 to 1992, she has been member of the High Task Force Group on Soviet Union of the European Union Institute for Security Studies (EUISS), Paris, together with other European experts. Her main areas of interest are: Russia and Ukraine's domestic and foreign policies, conflicts in the post-Soviet space, the transformation of post-Soviet society and reform processes in the former Soviet countries. She is a member of the Executive Board of the Migration Policy Group, Brussels, and Member of the Editorial Board of Foreign Policy, Spanish edition, Madrid. She has travelled extensively throughout Russia, Ukraine, Azerbaijan, Central Asia, and the Balkans. Prior to establishing residence in Barcelona in 1976, she lived in Soviet Union and France. She speaks Spanish, French, Catalan, English and Russian.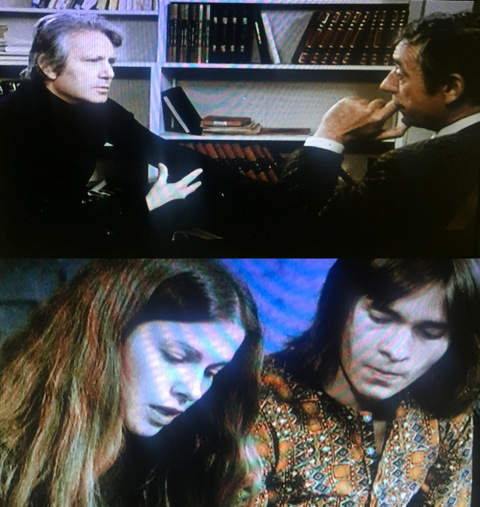 Les deux mémoires (1974) by Jorge Semprún - all rights reserved
Les deux mémoires, film made between 1972 and 1974 - restored in 2012
Director:: Jorge Semprún
Assistant director: Alain Corneau
Writer: Jorge Semprún
Production companies: Fildebroc, UPF - Uranus Productions France (Paris), Aldebaran Films
Original distributor: Les Films Molière
Sound: Harald Maury
Original music: Francisco Semprun
Editors: Colette Leloup, Chris Marker, Dominique Landman
Cast: Maria Casarès (voice of a woman narrator), Yves Montand (voice of a male narrator), François Périer (voice of a male narrator), Georges Kiejman (voice of a male narrator), Costa-Gavras (voice of a male narrator), Florence Delay (voice of a woman narrator).